Half Bad, Sally Green's debut novel, was part of my April TBR this year. I had owned it for a long time before picking it up, though was always interested in the premise, so I was a little wary of dissapointment. After finally finishing it I can't wait to get my hands on the next novels. For anyone who isn't already aware of the premise, the synopsis (my copy doesn't have one on the back):
'Sixteen-year-old Nathan lives in a cage: beaten, shackled, trained to kill. In a modern-day England where two warring factions of witches live amongst humans, Nathan is an abomination, the illegitimate son of the world's most terrifying and violent witch, Marcus. Nathan's only hope for survival is to escape his captors, track down Marcus, and receive the three gifts that will bring him into his own magical powers—before it's too late. But how can Nathan find his father when there is no one safe to trust, not even family, not even the girl he loves?
Half Bad is an international sensation and the start of a brilliant trilogy: a gripping tale of alienation and the indomitable will to survive.'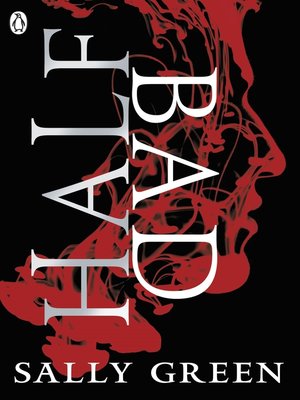 On to my thoughts on the novel. From the first page I thought I'd like this book. The novel is split into six parts represented by the progressing moon cyle, with a varying amount of chapters in each, thought the first chapter 'The trick' is just one page. From the start the writting is unique- not only is chapter one written in second person, the characters are unclear and the subject omioniuos and unusual for such young children. An ominous last line leads on to the second chapter: 'Then you wake up and remember where you are.' This isn't reveal for a large part of the novel (first where he is is kept from us, then who surrounds him, how he got there) which I normally would hate, one of my biggest dislikes being lack of detail causing problems imagining a scene or character,  but here found it meerly added to the narrative. The secretive tone and in-the-moment narrator add to the novels distinct colour and make you continue reading, almost as a crime novel would. Concerning writing I have to mention as well a section from the third chapter, where the protagonist is made to do press ups by an unknown character. The press ups are sounted by Nathan, and next to each number is a thought, which flow together into one thread. I was so happy with the writing here, I couldn't stop smiling despite the situation.
The narrative is strong and consistent, with the set time frame (the events must all happen before Nathan's 17th birthday, which the novel is working up to) helping to make the evemts seem real, plausible. As the narrative progresses in this way, Nathan's character gets older, allowing the reader to witness his character changes and devolpment, in a very realistic way. Once more characters were introduced this became even more interesting, as he interacts differently with people as he grows and becomes more wary of others. In particular I liked the characters of Gabriel and Arron, and how each interacted with Nathan. The character of Marcus is revealed in tiny details along the narrative, his character being kept in the dark was a clever way of making the novel more compelling (as it is Nathan's ultimate goal to find this person, and he will meet him with the reader).
Overall, I don't think I can find a flaw with this book- though I am slightly worried characters I like may be lefgt behind or fall to the sidelines in coming books, I look forward to more of Sally Green's writing, which I didn't expect to appreciate so much.