Towards the start of the year I did the first six months of this year-long challenge, which consists of reading one book every month to fit the topic or 'motif' provided for it. With july only a few days away, I decided now would be a good time to pick the remaining books for July-December.
July: 'Believe the unbelievable'-
This month is all about fantasy, magic and fairytales. Seen as just about every book on my shelves could fit into this category, I've decided to simply base my whole July TBR on this motif (said TBR will be posted in just a few days so I won't list them all here.)
August: 'Seasons, the elements, weather'-
Though I read the first two and a half books in this series years ago, I've been meaning to re-read and finish them for a while. Sadly these books are huge and I'm going on holiday in August, but we'll see how this goes…
September: 'Creepy, chilling, frightful'-
I'm confused as to why this isn't next month's motif, but some of my most anticipated reads fall into this category and this month is my birthday, so I'm not going to change it. I can't wait to pick up some of these books!
October: 'Games, challenges, contests'-
Whilst novels with 'games' aren't something I own a lot of, most novels focus on some kind of challenge or obstacle the protagonist has to overcome- I thought both detective and apocalyptic narratives would fit this motif well.
November: 'Last chance'-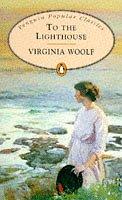 Made for books you've been meaning to read all year (or the last books of series you are part way through), this motif gives me a perfect chance to catch up on both books recommended to me and those that have sat on my shelf for years. Basically, everything that hasn't found its way into a TBR by this point will be used here.
December: 'Picking favourites'-
Works from your favourite author, series etc. Alice's Adventures in Wonderland by Lewis Carroll was my favourite book for years , so I plan to add Jabberwocky (a collection of this writer's poetry) to this TBR, as well as a volume or two of Tokyo Ghoul, one of the best series of all time.